Presented by: StreetAuthority
Your Confidential VIP Preview Page for the

Investing Exposé
Did you miss the Project Rainmaker Investing Exposé?
You can catch the replay by clicking here
or read the transcript here.
Project Rainmaker Confidential Profit File #6:
Aug 18th @ 1:00 p.m. ET
When I Sent Out an Email Last Tuesday I Already
Knew My Test Group Was Racking Up Fast Cash...
But This Flood of Replies Blew Me Away!!!
The emails you're about to see are as real as the air you're breathing. (Tune in tomorrow, and YOU could be my next slam dunk success story.)
Let's look at a few of the replies from readers who are already winning with the trade I'll reveal in tomorrow's investing exposé: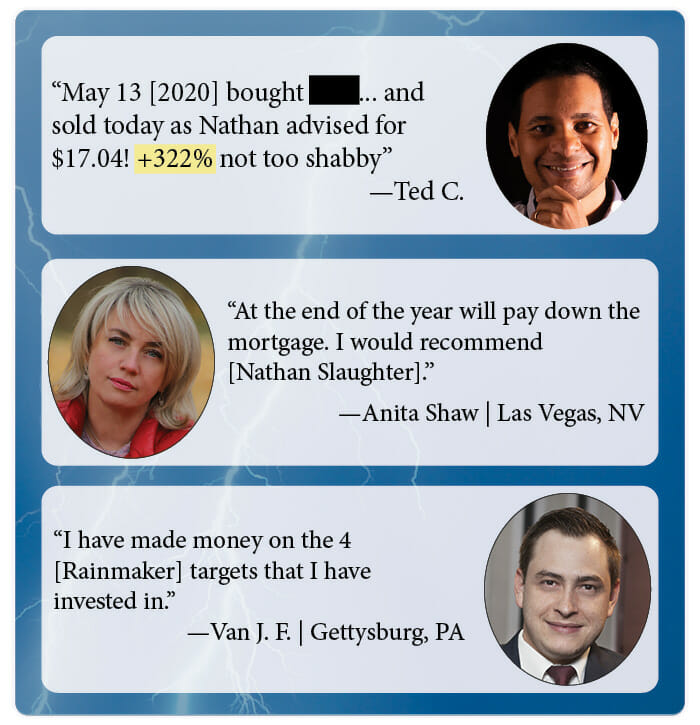 And to remind you how much money is at stake, consider what CNN reported on how you could have 300X'd your money in a single trading day. So every $1,000 into this 'Rainmaker' trade would have handed you a $300,000 jackpot:

Tomorrow, we go live with my FREE Project Rainmaker Investing Exposé at 1:00 p.m. ET
Write a sticky note, tell your spouse to remind you, add a calendar reminder to your iPad or phone.
You can click the "Add to Calendar" button at the top of this page to add the event to your device of choice.
This is the most powerful trading tool we've EVER released at StreetAuthority. And I'd be lying if I told you I wasn't proud-as-hell for coming up with it myself.
WARNING: the bombshell I'm going to reveal tomorrow is so shocking — my publisher may not allow me to release this presentation again. Which means this could be your first, last, and only chance to profit like a "Rainmaker" & drag home a potential $50,296 jackpot in the coming weeks.
Now, all you need to do is show up for the FREE Project Rainmaker Exposé tomorrow at 1:00 p.m. EST. I'll send you an email tomorrow before the event to remind you.
I can't wait to see you there.
— Nathan
Project Rainmaker Confidential Profit File #5:
[48 Hours Until We Go Live!]


How Amazon, Uber, & Berkshire Hathaway's CEOs
Just Funneled $13.65 Billion in "Rainmaker" Cash
Right Under Our Noses — in Just 19 Days!

Dozens of investing methods went from viable to obsolete in Spring & Summer of 2020.

But not this method. It's not just surviving the crisis — it's THRIVING. And the type of trade I've been recommending for 403% gains in 10 weeks… is becoming more frequent.

That's why today we'll look at 3 very recent 'Rainmaker' transactions I've traced all the way up the corporate chain… right to the CEOs. Having the ability to spot these "deep current" cash moves in an OCEAN of trades — even in this "second wave" of market volatility — is the ultimate edge for investors in 2020.

Let's take a look:

Recent Rainmaker Move #1 — June 29, 2020:

On June 29, "$189 Billion Dollar Man" Jeff Bezos, CEO of Amazon — the RICHEST man in the world — quietly moved $1.3 Billion into the hidden asset I've been showing you.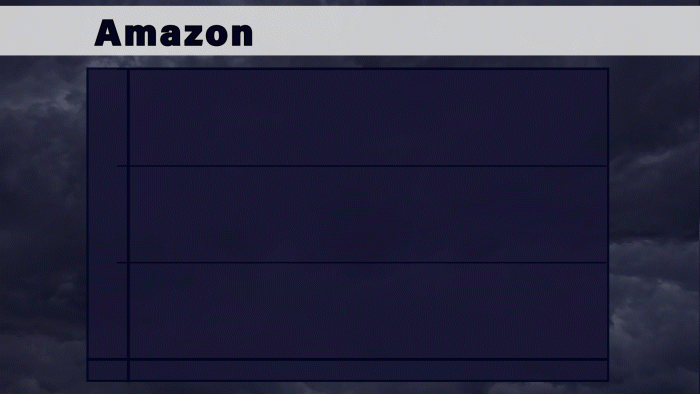 Recent Rainmaker Move #2 — July 6, 2020:
Seven days later, another titan of industry made a monster $9.7 Billion move into the SAME hidden market as Jeff Bezos.
Warren Buffett, CEO of Berkshire Hathaway, surely needs no introduction. But what you might not know… is that day he plowed his biggest single investment in 4 years… directly into the asset beneath Project Rainmaker.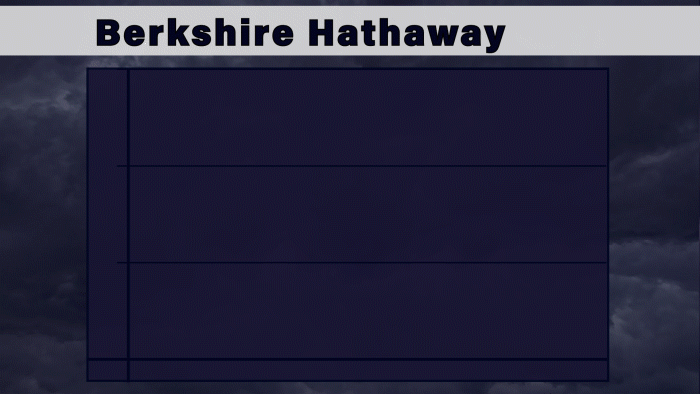 Nearly every financial news outlet — preoccupied with screaming their heads off about COVID-19, the Black Lives Matter protests, and the upcoming election — missed this historic cash move. NYT Dealbook, one of the few who picked up on it, said: "Warren Buffett is Back in the Game."
Recent Rainmaker Move #3 — July 17, 2020:
Ten days after the "Oracle of Omaha" made his move… another CEO followed suit. This time, it was the ride-sharing giant Uber, led by CEO Dara Khosrowshahi. One scribble of his pen on $2.65 Billion flowed out of Uber's coffers — and into the hidden asset behind Project Rainmaker.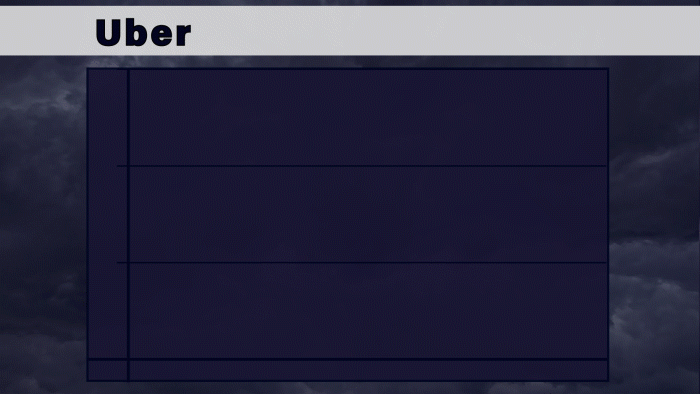 Remember:
This $13.65 Billion hidden cash flurry — happened in just 19 DAYS! But, even that is just a taste of what's coming…
Furthermore, my proprietary data feed shows these trades happen every 6 days on average.
So if you're wondering if this is some kind of "fluke" that only works in the mad markets of 2020 — that's something I'll answer in detail on the Project Rainmaker Investing Exposé on Aug 18th (live in 48 hours).
Check your email tomorrow morning for the last pre-exposé confidential briefing.
— Nathan
Project Rainmaker Confidential Profit File #4:
Click Below to Watch Today's Sneak Preview
Where My Publisher Jeff Little Asks Me
a VERY Uncomfortable Question About
Tuesday's Upcoming Exposé
Here's today's confidential video... click the "play" button below to watch it now:
My Publisher pulled no punches when he grilled me on the details behind Project Rainmaker… This short video will give you a small taste of what's in store on Tuesday.
I hope you're ready. We go live at 1 P.M. on August 18… and we're going to hit the ground running!
— Nathan
Project Rainmaker Confidential Profit File #3:
[MY TRADING METHOD — REVEALED]
So Far this Summer My "Rainmaker Picks"
Exploded Every $500 into $2,514...
$2,000 into $10,059… $10,000 into $50,295 —
From a Half-Dozen Trades in 71 Days!
My friends and family will tell you I'm a humble guy, but once in a while... you have to blow your own horn.
So today I'm giving you an unfiltered "sneak preview" into the "Rainmaker" trading moves I've been showing a small test group of investors this summer, to generate 5 times their money in less than 10 weeks.
The best part?
This hidden corner of the market is still just heating up, which means you can still get in on the ground floor, to potentially see big cash windfalls like: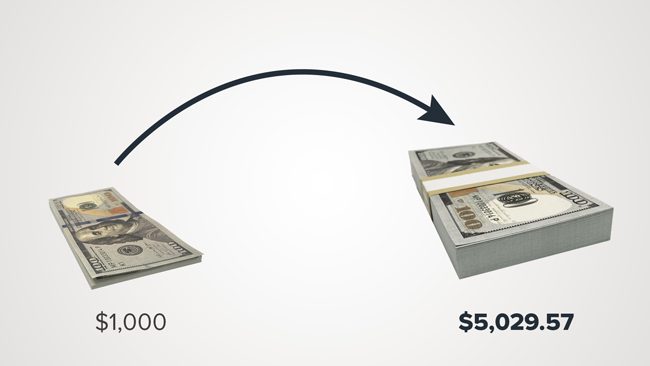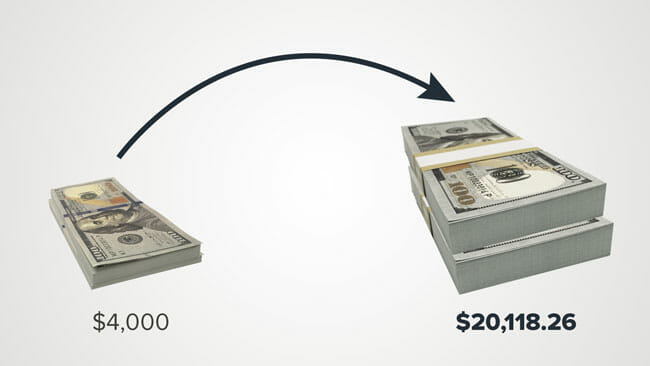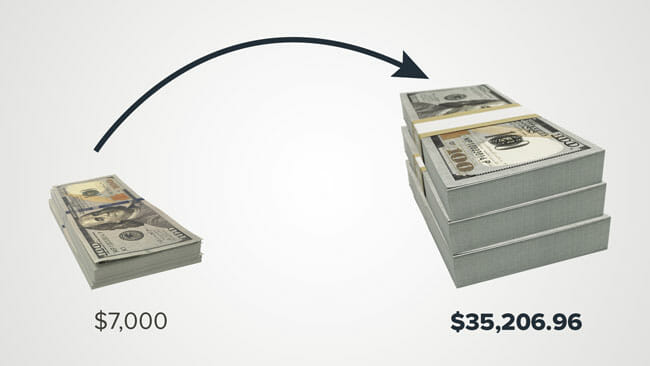 These profits weren't realized over a year — though most investors would agree that kind of profit in 12 months would be nothing short of a miracle.
No, these lucrative trades paid out in seventy-one days. Not even ten weeks. Not even three months!
How is this possible? Let's break down the actual trades I picked — to turn those little piles of cash you just saw… into HUGE life-changing paydays.
Trade Breakdown #1 (April 29, 2020)
I issued a trade alert on a Phoenix-based natural grocery powerhouse — had you gotten in, and waited for my exit signal 8 days later… you'd have closed out two-and-a-half times richer.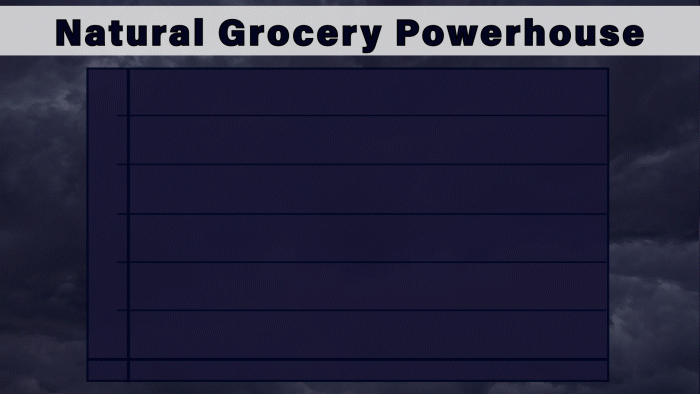 Trade Breakdown #2 (April 29, 2020)
The same day… you'd have also seen my alerts on a weird shipping logistics stock. This time, pocketing a nice total 23.4% gain.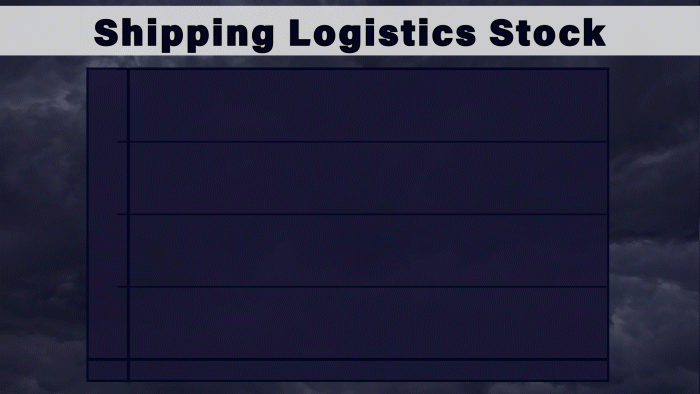 Not a home run like the first, but remember… in just a few weeks, you could have DOUBLED the average annual return of the S&P 500.
Trade Breakdown #3 (May 27, 2020)
The next trade occurred on this Texas shale oil company: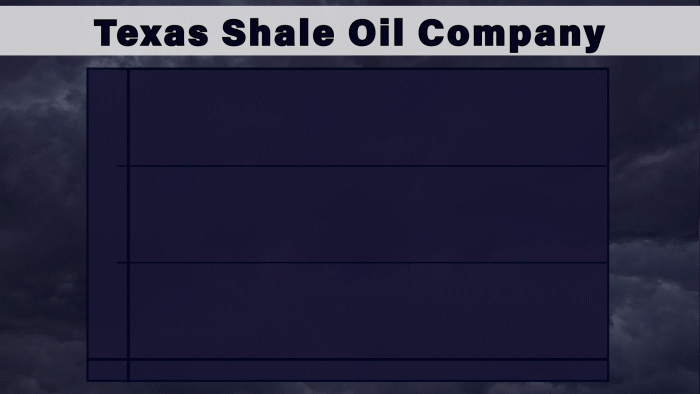 9 days was all it took to strike "Texas-sized" profits — with nearly 2X your money pouring into your pockets.
That's three trade alerts so far… 2 of which landed in "double-your-money" range… and there's still more trades I'll reveal during my August 18th Exposé. I'll also give you the names of the companies and their stock tickers.
If you thought this was big, the trades I'll show you inside my Exposé blow everything you just saw out of the water.
I can't spill ALL the beans just yet... but if you can imagine turning every $1,000 into $4,000 — then don't miss the upcoming "Project Rainmaker" FREE Investing Exposé on August 18 at 1:00 p.m. ET.
And check your email tomorrow morning for details on a confidential pre-exposé video interview. You do NOT want to miss it.
— Nathan
Project Rainmaker Confidential Profit File #2:
EXPOSED: The $4.0T White-Collar Scandal
I Believe is Happening Inside Disney, Comcast, & Apple's
Highest Boardrooms... and Your Shot at a
$50,296 "Rainmaker" Payday
Here's today's confidential video... click the "play" button to watch it now:
Be sure to keep an eye on your email tomorrow for your next Confidential Profit File — where I'll give you an inside look at my unique trading methodology and how we've been using it to rake in profits… even in the middle of the pandemic.
You're not going to want to miss out on this…
— Nathan
Project Rainmaker Confidential Profit File #1:
How A Late-Night Text Message Pulled the First Thread
in a $4.0 Trillion White-Collar Caper — Linking the
RICHEST CEOs in America to "Project Rainmaker"
When I got this message from Jeff Little, I knew we were onto something HUGE.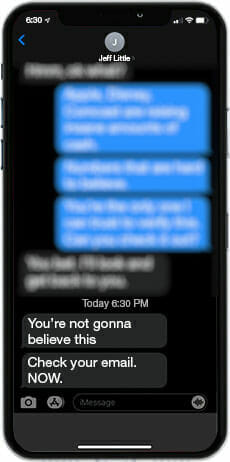 The email that followed had the 3 "smoking guns"...
Which caught the CEOs at Disney, Comcast, and Apple Computer RED-HANDED — in what's shaping up to be the biggest single cash transfer in U.S. corporate history.
You've probably never paid any attention to how these companies spend their cash. But what I've just unearthed from a mountain of legal paperwork could change that… and jam a massive "Rainmaker" windfall in your account just weeks from now.
The devil is in the details: a series of hidden 424(b)(2) legal documents Jeff emailed me that night…
Uncovered a single trade that could net you a potential $50,296 payday.
Seeking Alpha says:

After 23 years in professional investing, I thought I'd seen every trick in the book — but the secret directive I believe these CEOs spun up… makes the men I worked with on Wall Street look like saints.
Inside the upcoming FREE "Project Rainmaker" Exposé on August 18 — you might be shocked to discover you can profit from the unfolding events without any shady dealing or rule breaking. How? By anticipating these CEOs next moves before they happen.
Inside tomorrow's Confidential Profit Briefing, Jeff Little & I are doing a Zoom call to give you the full rundown of this "shadow market"... and how my readers turned every $2,000 into $10,059 — in just 71 days so far this summer.
Check your email tomorrow for details on why "Project Rainmaker" could unleash a wave of profitable trades all year long.
— Nathan
[Unlocked] Your First Confidential Rainmaker Profit File...
Thanks for registering for my Project Rainmaker Investing Exposé on Tuesday, Aug 18th at 1 p.m. Eastern.
(We'll alert you on the day of the event so you can be sure not to miss it.)
This event is private and limited to just 10,000 viewers. And it will not air on ANY television channel, nor any online streaming platform other than the one we will send you. So please do not record or rebroadcast it anywhere.
Over the next few days, I'll release some eye-opening investing reports to get you geared up & ready to hit the ground running on August 18th.
You won't want to miss a single second of it… so go ahead and "Bookmark" this page in your internet browser right now, and click the "Add to Calendar" button above. You can also write down www.rainmaker2020event.com somewhere safe, so you don't forget.
Let's not waste any time: above you will find our Confidential Profit Files, where we'll cover EVERYTHING you need to know so you can best position yourself for maximum profits from the information in the free broadcast. Consider this your VIP "sneak peek" at what's to come when we kick things off on Tuesday.
So check it out, and be sure to check your inbox each day for your next briefing.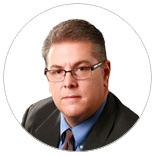 Nathan Slaughter
Chief Emergency Analyst
StreetAuthority